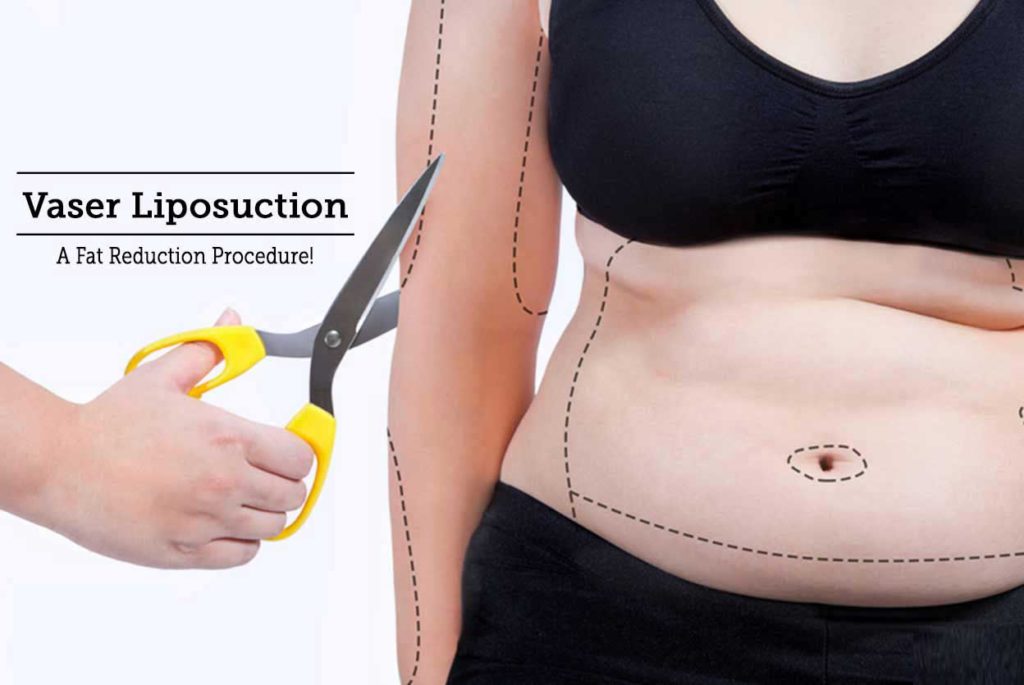 Vaser Liposuction – A Fat Reduction Procedure!
Vaser liposuction is a superior sculpting procedure that can significantly eradicate fat, unify the underlying muscle and improve muscle proportion. It is a revolutionary process that can target a specific segment of fat, eliminate it successfully from the body and redefine the shape of the body. Some of the areas where 4D body sculpting or Vaser lipo is extremely effective includes the abdomen, chest, upper legs, upper arm, buttocks and the back area.
Who is an ideal candidate?
4D liposuction can be performed on any individual who is ready to undergo it and has a positive frame of mind towards body shape. It aims to remove fat pockets on a specific portion of the body as mentioned earlier
Some of the other considerations that should be factored in while undergoing this procedure include the following:
Young Age –People within the age bracket of 20-35 tend to heal quickly compared to higher age groups. Since the skin adapts more favourably towards this age segment, it makes sense to undergo 4D body sculpting at an earlier age.
Good Health –An overall good health index significantly increases the chances of a successful procedure. This essentially means a person who has not undergone any major procedure in the recent past, has no history of heart or blood pressure related disorders.
No Underlying Disease –A person going through any major diseases should not sign up for procedures such as these, as they can seriously undermine the overall health. A prior consultation with a medical practitioner is necessary in such as case.
Lifestyle Changes –Vaser lipo or 4D body sculpting requires a person to undergo minor lifestyle changes such as timely eating, eating in small portions, refraining from alcohol, drug abuse, smoking, ready to spend at least 15-20 minutes every day working out etc.
How is the procedure performed?
This procedure requires an anaesthetist to administer local anaesthesia so that the surgical site could be numbed. This ensures that no pain or uncomfortable feeling is felt while the procedure is underway. The doctors then use a marker to mark the fat pockets in the body. This is followed by the use of ultrasonic sound to make the fat cells go loose and ensure that the fat cells reduce their adhesion. This is achieved by inserting a small incision, which is no more than 2-4 mm. This technique ensures zero to no damage to the surrounding tissues. The underlying fat deposits are carefully removed, keeping in mind the body posture and naturals contours. The best part of this type of surgery is the fact that it does not leave any mark in the body. After a week or two, it is difficult to spot the incision.